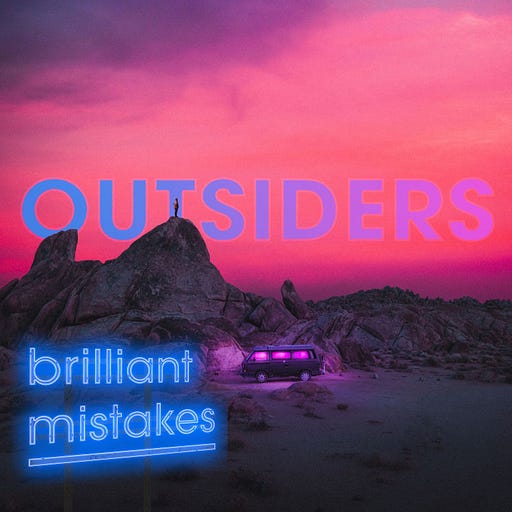 Jan 24, 2022 • 3M
The Story We Had To Tell
Thanks for finding this journal. It seemed fitting to start where the sessions did with 'The Stories We Tell.' It was one of those moments of self realization, inspiration, and honestly— relief.
We recorded this song on 12.09.20. We had just gotten a new recording interface, and really just wanted to figure out how to use it. We had songs that were 10 years old. We both agreed that we didn't want to practice on songs we knew. We wanted to practice recording with songs we weren't attached to yet. We picked one I had just written. I'm not even sure if Cris had even heard it before honestly. We got the initial track down in 90 minutes. When we listened back— when we knew we had something. That was the beginning of Outsiders. This idea to form this group started more than a decade before, but it was just songs. Shows in bars. Endless conversations over the phone. This was our eureka moment. It was the moment the band was more than just an idea.
This is the email I sent to Cris the next morning with the demo. We will cover the rest soon. As someone who had forgotten myself, and then found myself again a decade later. I was as proud of this demo as I was when the record came out 1.1.22.